A few weeks ago Heather & Megan contacted me about their cool new blog,
Quilt Story
. They feature beautiful quilts along with the great stories behind them.
Don't we all love the story? That's why I hoard "This American Life" and other NPR podcasts on my iPod, for the story.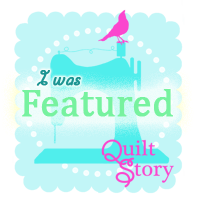 I'm honored to have Panaceia's Mantle featured there today.

Go check out all the great stories they have to share!